---
The hunt for right SEO company in Pune:
Today we have 2500+ searches per month on google for hunting the information about SEO company in Pune and, the search volume is increasing day by day since the city is going through a major transformation in real estates, small businesses, educational institutes, IT companies and, new startups
The other side of this huge growth in finding the SEO company in Pune on search engines is because today there are 5.5 billion searches are made on Google, 46% of them are local business searches and 80% of these searches converted into actual transactions, every business in city wish to use this online traffic for their business promotions
But to leverage the online traffic from search engines businesses in Pune doesn't have an expert in house team who can look into website optimization, search engine marketing, content writing, content marketing and, running business campaigns on social media,
To address this problem businesses in Pune are either hiring an SEO company in Pune or partnering with local SEO agencies on a profit basis, but when you have 100+ SEO company in Pune for hiring or partnering with how you can ensure that you select the right SEO company for your business marketing,
SEO Company hiring process
Hiring an SEO company in Pune can either make or break your business.
A good SEO company will get your business on the path to making millions of rupees, but a wrong SEO company could break any existing search traffic you get.
It's important that your choose the SEO company carefully, and that's what we will discuss in this blog post
Let's see what Google recommend about how to hire SEO services, check the brilliant video from google webmaster which talk about how to differentiate between good SEO and bad SEO,
As recommended by google webmaster video, let's understand the SEO company hiring process by dividing the complete hiring process into the below stages,
Searching SEO company
Shortlisting the best fit
Preparation for the final hiring
Interviewing the SEO company
Questions to ask in an interview
Raising Red flag for rejection
Final selection and project kickoff
Searching SEO company:
To start the search for an SEO company, go ahead and open google search console and type the keyword "SEO company in Pune" browse the listed websites, check what they are offering in SEO, pricing information, location and, note down their number/name which we will use in next stages,
In the above step, you will get web pages which are ranking high for that particular keywords, if you want to check new SEO company or agency in city which provides similar services use below trick to find them
Let's say you want to check best shoes on google search but want to see information about best shoes in the past week then click the tools button and, then select the past week option to filter search results
On the similar way, you can filter out search engines results for SEO company in Pune keyword and increase the number of choices for your selection
This search process can feel challenging at the beginning since you can find 100+ SEO companies in Pune with some promising offers and commitments to boost your business sales by ranking you high in search engines, When you will complete this search process you will have a good number SEO company list to choose from
Shortlisting the best fit
In the next step, you can shortlist the companies based on the following factors and eliminate non-matching SEO companies names from the list
Budget:
SEO companies in Pune can charge from thousands of rupees a month to lakhs, eliminate the names from your list if SEO consultation fees are way out of your budget
Requirement:
Decide what is your work requirement, if you already have an optimized website then you might need link building, digital marketing services or

if you have a new business then you might need a website, on-page SEO, local SEO, and, content writing services,

Eliminate names from the list if the SEO company doesn't provide services as per your work requirements.
SEO Analysis Report:
Refuse to work with an SEO company who is hesitant to perform SEO analysis of your website, An SEO analysis gives an idea about the scope of work, like, website structural changes, content writing and, image optimization,
You must ask for proper justification if an SEO company is requesting any structural changes on your website,
Expertise:
Check what expertise the SEO company have, shortlist them if they possess multiple expertise so that you can have a single point of contact for future work
SEO Company size:
Some businesses prefer a smaller company, while others want to work with large companies. Both choices come with their lists of advantages and disadvantages

Shortlist based on your choice and, how much you are comfortable working with them
Reliability:
Access the reliability of an SEO company by checking out their reviews, work proofs, and past client testimonials. Eliminate the names which you feel non-reliable to work with
---
It is a sad truth that most SEO companies talk big words about SEO, but they often lag in supporting data, customer feedback, and, SEO strategies, stay away from such companies
---
Preparation for the final hiring:
At this stage open your list and check the final shortlisted SEO company names, the names on the list are best-fit companies for your business requirements and, it's time to find the right one for you
To start the final hiring process locate the contact information of shortlisted SEO companies, call them to set up a business meeting and, ask them to drop the meeting confirmation by email
This meeting is essential to understand how an SEO company can understand your business, what they can do the best to improve your business sales, what is the scope of work and, what results can be expected if you reward them with work
---
When an SEO company is invited for the meeting, ideally they must have an SEO analysis of your business website, estimation about the scope of work, SEO execution plan and, few lines about how they can scale up your business to the next level
---
Questions to ask in the meeting :
When you arrive at the meeting place with an SEO company representative then allow them to complete their presentation part and, note down the key points which you found beneficial for your business
When the SEO representative is done with his presentation then you can start asking below set of quetion
Can you show me your previous work results
Can you tell a few success stories of the previous client?
How do you follow the Google Webmaster Guidelines?
What kind of results do you expect to see in my business? ,
What time frame you want to show positive results?
How do you measure your SEO results?
Are you familiar with my business?
What's your experience?
Do you have any experience in working with international clients?
According to you what are your most important SEO techniques?
How can I communicate with you in the SEO process?
Will you suggest what modification required in website with its reason
If SEO company representative is interested in working with you then you can expect below questions from him such as,
How is your business is unique from other business competitors
Who are your customers?
What is your business model, it is B2B or it is a B2C model?
How your business generate money?
What is is your expectation from SEO?
How you are advertising your business presently?
Who are your business competitors?
Raising Red flag for rejection:
SEO is long term iterative process and can take up to 4 months of time to show positive results, if you hear any short term or quick results then you may end up in banning of your website from search engines
Hence, you must stay away from bad SEO practices and reject the SEO company if you hear anything like,
Promises of the ranking website at number one position in less time
Buying the backlinks from the third party instead of creating them
Only focused on ranking webpages in search engines and not more than that
Copying content from another website instead of creating a unique one
Ask you to provide keywords which you want to rank for
Insist on website structural changes without sharing logic behind it
A strong believer in black hat SEO techniques practices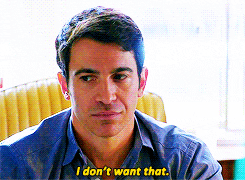 Final Selection and project kickoff:
When you are done with one to one business meeting with SEO company representative then you have a clear understanding about which SEO company is the right choice and, which ones qualify for red flag rejections
Call the winning SEO company representative and award them with your work order, ask them to set up a kick of meeting at their office place and, get yourself introduced with the team who will work on your SEO project.
Conclusion
Selecting the right SEO company to boost your marketing efforts will always be challenging, By following this article you will have some idea about hiring an SEO company in Pune and, whoever wins your work contract will be the best one
---
FREE SEO Analysis
Learn why your website is not ranking in search engines and, how we can improve with our FREE SEO Analysis service

Request Service